10 Good Looking Celebrities that Played Ugly
Suggested by SMS
Here are 10 celebrities that played nerd or ugly parts either in a movie or on TV. Amazing how these actors and actresses can change their appearances. I will include before and after pictures in each item. Enjoy!!

10. America Ferrera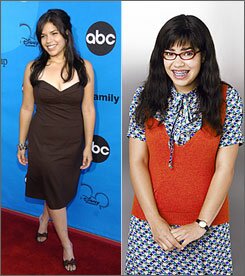 Betty Suarez has always had one goal in life: to make it into the publishing business. Despite being smart, hard-working, and productive, her dream has always been shadowed by the fact that she isn't the best looking young woman. However, she is now determined to do whatever it takes to fulfill that ultimate dream.
9. Henry Grubstick


Henry is an accountant on the 3rd floor for Meade Publications who catches Betty's eye. Although he was introduced in "The Lyin', the Watch and the Wardrobe," his first appearance was in the much delayed episode "Swag," which aired January 4, 2007 as an extended flashback.
8. Sarah Jessica Parker


Square Pegs was a CBS comedy television series that aired during the 1982–1983 season. The series followed Patty Greene (Sarah Jessica Parker) and Lauren Hutchinson (Amy Linker), two awkward teenage girls desperate to fit in at Weemawee High School.
7. Amy Linker


Amy Linker was a child actress, born Oct. 19, 1966, who co-starred on the TV show, Square Pegs (on which she wore fake braces and a fatsuit). She also voiced the character of "Robin" on the animated Mister T series in 1983. After the show ended she went back to school.
6. Anthony Michael Hall



Movie/Show: Weird Science
Two teenage nerds, Gary Wallace (Anthony Michael Hall) and Wyatt Donnelly (Ilan Mitchell-Smith), unpopular and unable to meet girls on their own, use Wyatt's computer to design the perfect woman. They feed various data into the computer. Lacking enough computing power, they hack into a US Government mainframe and use its power to create a computer simulation of "the perfect woman" in order to place her in "real life sexual situations" and see how she reacts. A bizarre electrical storm follows, and they find themselves unable to shut the computer off.
5. Steve Urkell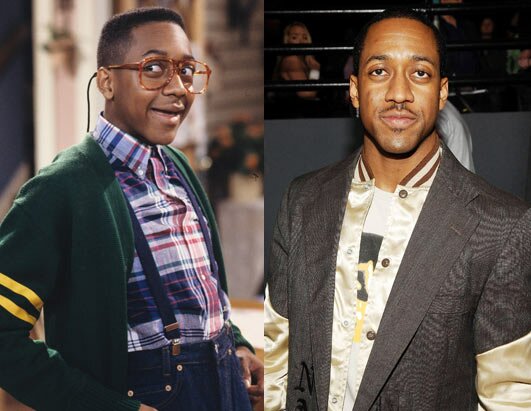 Movie/Show: Family Matters
For nearly a decade, multi-talented actor Jaleel White delighted audiences as America's favorite nerd, Steve Urkel, on the hit sitcom "Family Matters." He took what was originally a one-time guest appearance on the freshman series and created such a stir that he not only became a permanent cast member, but went on to perform other unforgettable characters such as Myrtle Urkel, Steve's southern belle cousin, and Stefan Urquelle, Steve's suave alter-ego.
4. Heather Matarazzo

3. Agelina Jolie

2. Josh peck



Movie/Show: Drake and Josh
Joshua Michael "Josh" Peck (born November 10, 1986) is an American actor, comedian, occasional director, producer, and singer. He is best known for his role as Josh Nichols in the Nickelodeon TV show, Drake & Josh.
1. Mandy Moore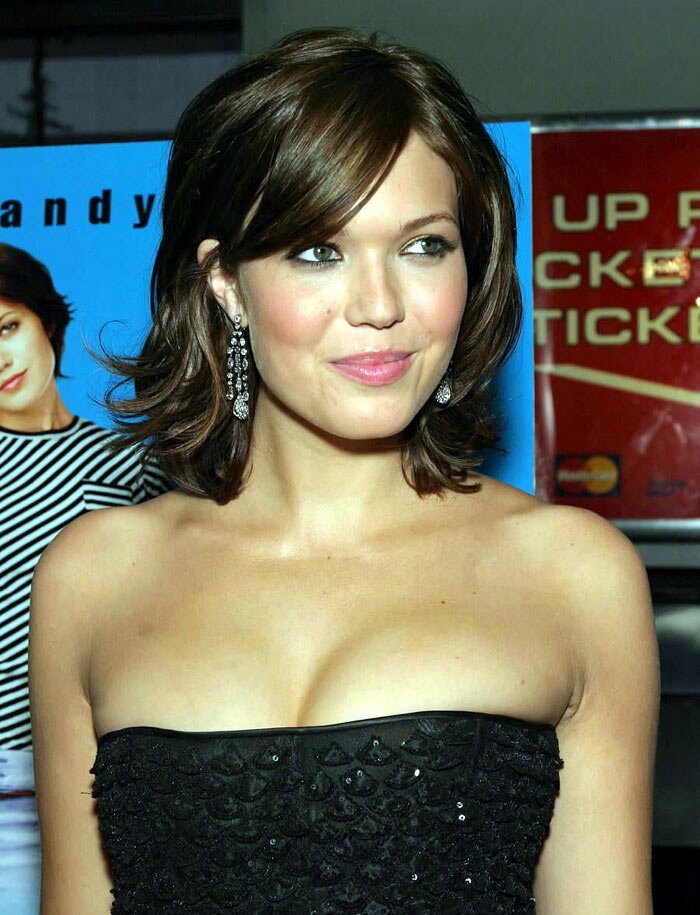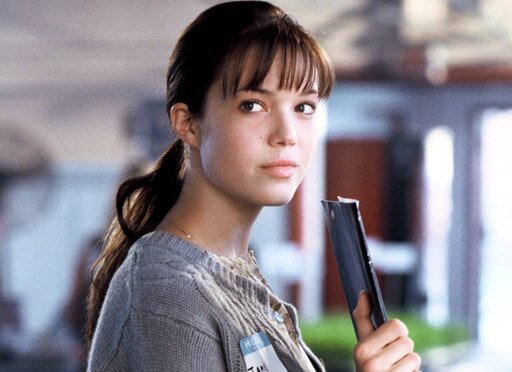 Movie/Show: A Walk to Remember
Amanda Leigh "Mandy" Moore is an American singer-songwriter, actress and fashion designer. She was raised in Florida. Moore became famous as a teenager in the early 2000s, after the release of her teen-oriented pop albums So Real, I Wanna Be with You, and Mandy Moore. She has since branched out into a film career, starring in 2002′s A Walk to Remember and later appearing in the lead roles of other movies also aimed at teenage audiences.