Top 10 Internet Rivalries
Suggested by SMS
In the wonderful world of business, thousands of different companies compete against each other in the same market or industry with similar markets in a continuous battle to see who will come as the winner. They may sell similar (if not, the same) products as their competitors but will invest millions of dollars every year in marketing and advertisement strategies to win over as many customers as they can.
Since this sort of commercial warfare has been in existence for centuries of years, it was only a matter of time before the world of online websites and businesses were compelled to join in on the fun. When the internet first became popular, there were not a big variety of popular websites and online businesses available so there really was not any need for them. However, things have definitely changed in recent years with competing websites and companies rising to the occasion of going to battle with some of the juggernauts or even newer contenders within the industry. Here is a list of the Top 10 internet rivalries.
10. Shoe Dazzle vs. JustFab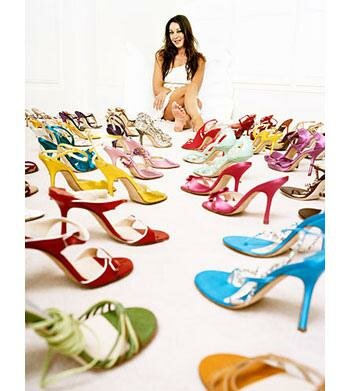 When Shoe Dazzle opened in March of 2009, the founders simply wanted to provide an abundance of high quality shoes and handbags for women to choose from without being forced to pay high quality prices for those options. The popular styles offered could easily be sold for well over $100, but they consistently stay below a $40 price point for all of their various products. With Kim Kardashian on board as a celebrity spokesperson and chief fashion stylist, ShoeDazzle was able to increase their member count from 3 million to 13 million within a year. Less than a year after ShoeDazzle was first created, JustFab was established to attempt to cap their growth and introduce some competition into this booming market. They offer similar types of shoes and handbags online for the same price that ShoeDazzle offers to their own customers. With a little over 4 million registered members and female fashion mogul Kimora Lee Simmons as the company's President and Creative Director, they are projected to truly give ShoeDazzle a run for their money in the very near future.
9. Monster vs. CareerBuilder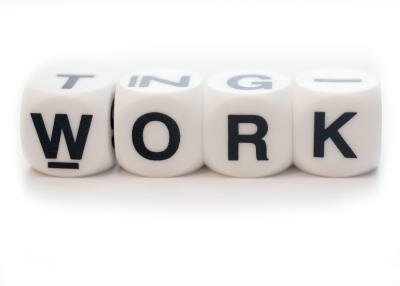 When two of the first career websites ever to be created decided to merge together to form Monster.Com in 1999, they revolutionized the traditional job search process forever. Over the past 13 years since it was first established, their company's database has grown to include more than a million unique job postings at any given moment and stores and provides employers access to almost 200 million resumes to choose from when they are hunting for the perfect candidate. Over the years, other websites have added volume to the online job search industry by giving Monster.Com a little competition. One of the most popular websites that has been able to challenge this heavyweight champion of the market was the underdog contender, CareerBuilder. CareerBuilder has grown to become one of the largest employment websites in the world, maintaining more than 20 million unique visitors daily. Even though they were established 5 years before Monster, they really began to expand and grow even more popular once Monster was introduced to the market. Currently, they provide their online career search services for more than 2,000 partners, including hundreds of newspapers and online portals.
8. Orbitz vs. Priceline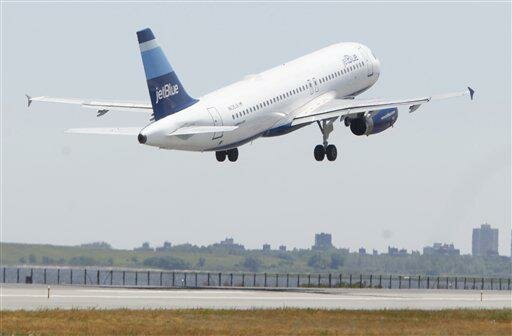 A little known fact is that Orbitz was actually a project developed through a combined multi-million dollar investment made by several major airlines, including Continental, Delta and United. They created Orbitz in order to compete against other travel sites that were already thriving at the time, such as Expedia and Travelocity. Over the 11 years that it has been online, it has grown to a point where it generates close to 2 million flight searches and 1 million hotel searches every single day and had revenue in 2011 of close to $800 million. No longer has the underdog of the market, Orbitz has truly grown to become a beast in the online travel industry. One of the newer underdogs that have jumped into the ring in recent years to battle Orbitz and the travel sites is Priceline. Just like with other rivalries on this list, Priceline started the race before Orbitz when it was created in 1997, but was quickly outdone and outrun by bigger competitors. However, thanks to recent marketing efforts and the popular commercials with William Shatner as the "Priceline Negotiator", Priceline has been able to become a worthy contender especially when it expanded to provide competitive rates and reservations for flights, hotel stays, car rentals and cruise packages.
7. LivingSocial vs. Groupon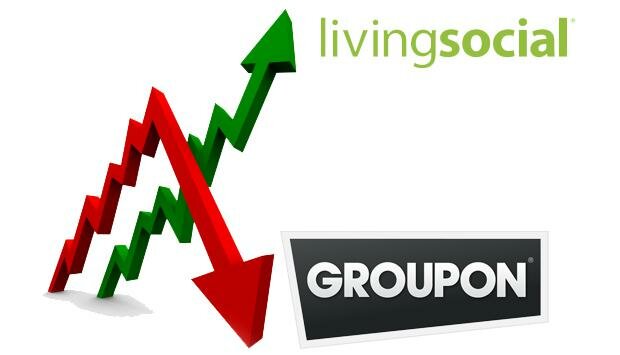 Everyone loves finding a great deal while shopping in the store or scanning through coupons in the newspaper. These two rivals were able to capitalize on that strong desire for deals by guiding those coupon lovers and deal shoppers to the internet. LivingSocial was introduced to the market in 2007 but has recently experienced a spike in overall popularity in recent years. Every day, new deals on products, services and even vacation packages are uploaded to this website and sent out via e-mail to millions of people that have registered their e-mail addresses with the site in the past. The website now even has an official app so people can enjoy their deals on their mobile devices as well as their computers. Groupon decided to join the party in 2008 and has also experienced a drastic increase in daily visits and deal purchases from their customers in recent years. They both offer similar deals for similar prices, so if you can't find what you are looking for on one site, you are more than likely able to find it on the other.
6. eHarmony vs. Match.Com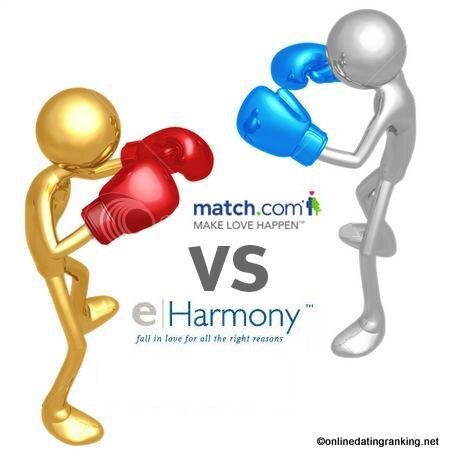 The internet has turned newspaper personal ads that used to be popular several decades ago into outdated, old-fashioned alternatives that hardly anyone takes seriously when they are looking for that special someone. In recent years, two of the major competitors within the online dating industry have become eHarmony and Match.Com. Psychologist and famous author of relationship advice books Neil Clark Warren developed a model compatibility system in the late 1990's that became the foundation of eHarmony.Com when it was established in 2000. Over the past 12 years since then, it has managed to acquire over 30 million members with over 15,000 unique visitors completed their patented questionnaire daily. Before eHarmony came into the picture, Match.Com was really all that was available on the internet so, for the most part, they ruled the industry. Established in 1997, they have expanded to service more than 25 countries around the world with a peak at one time of over 40 million members. They have tried to revamp their marketing strategies to compete with eHarmony in recent years through investing in exclusive advertising through Yahoo as well as investing in the Chinese dating site, Zhenai, Inc.
5. iTunes Store vs. Amazon MP3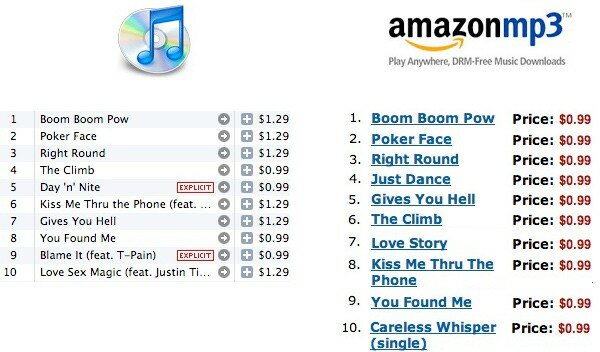 Gone are the days when people would go to the record stores to buy the newest albums, CDs and singles released by their favorite artists. In this digital age of technology and electronic convenience, getting your favorite song or album is as simple as a couple of mouse clicks on your favorite internet website or application. The iTunes Store and Amazon MP3 are two of the most dominating forces within the industry of downloading music online. The iTunes Store was developed by Apple in 2001 in conjunction with their iTunes media player. Customers search and find almost any song, album, application or movie in the iTunes Store, purchase it and automatically download it for use either on their PC or other compatible mobile devices. Amazon didn't want Apple to have all of the fun so they developed their own division of MP3 downloads that comes with its own media player, allowing their customers to download media from their website and play it on compatible devices in the same way that iTunes is able to do.
The competition has really amped up in recent years, with both companies trying to get an edge over the other.
4. Amazon vs. Overstock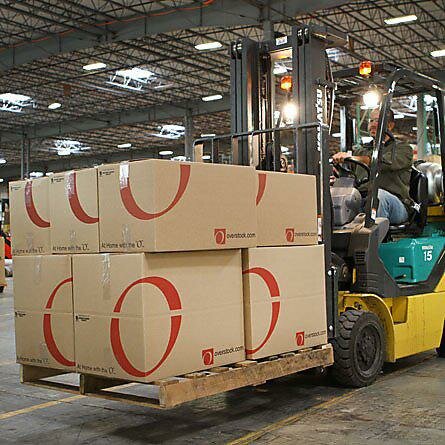 Way before they became competitors in the music department, Amazon was already a competitive champion as the world's largest online retailer. They used to be mostly known for their consumer electronics but have expanded over the years since their establishment in 1994 to provide a wide variety of different products for a diverse range of customers. In order to accomplish their massive expansion, they have been able to acquire a long list of smaller, successful companies that had their own loyal base of customers and clients. They have even been able to invest in another competitive rival on this list, LivingSocial. However, in recent years, Overstock.com has truly been trying to maintain their own customer base within the online retail industry that they have been building since 1997 despite the overall monumental success of Amazon. They started off selling just returned and surplus merchandise, but, like Amazon, have been able to expand over the years to become a thriving online retailer that reported its first billion-dollar year of revenue in 2010.
3. eBay vs. QuiBids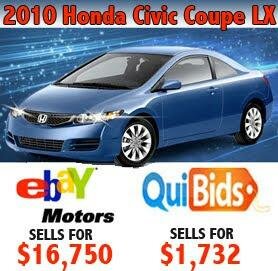 eBay used to be the dominating force of the online auction industry for a number of years without any successful competition trying to get in the way of their exponential revenue increases. Others have tried to match or even be comparable to what eBay has been able to accomplish, but have crashed and burned almost immediately after they were established. That is, of course, until QuiBids was brought to the table. QuiBids introduced a revolutionary alternative to the standard online auction system that eBay has seemingly perfected over the years. They require their bidders to pay less than $1 per bid. From the surface, that might seem like an insane idea – especially when you can bid for items for free on eBay and other auction sites. On the other hand, by eliminating the people that do not want to participate because of that fee, it limits the pool of bidders which is why people are able to get so many great deals on high-end products through QuiBids that they would not be able to get for so cheap through eBay. Thus, even though QuiBids is fairly new to the game, they are definitely a worth competitor that eBay should not take lightly.
2. Hulu vs. Netflix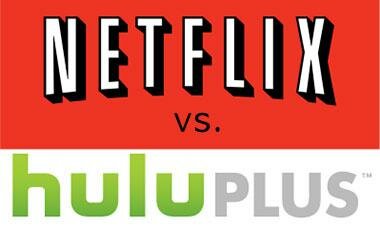 Media streaming is becoming one of the most popular alternatives for watching cable television. Why? Most of the cable networks are streaming their popular shows through such sites as Hulu and Netflix, so you are able to watch the episodes literally whenever you want or catch up on shows and episodes that you might have missed in the past. Which one is better between the two? Well, that really just depends on what you are looking for when it comes to television shows and movies. Hulu features more recent episodes of your favorite television shows while Netflix focuses more on previous seasons instead of the shows that may currently be on the air. On the other hand, when it comes to movies, Hulu mostly focuses on older movies while Netflix is able to stream newer releases.
1. Google vs. Bing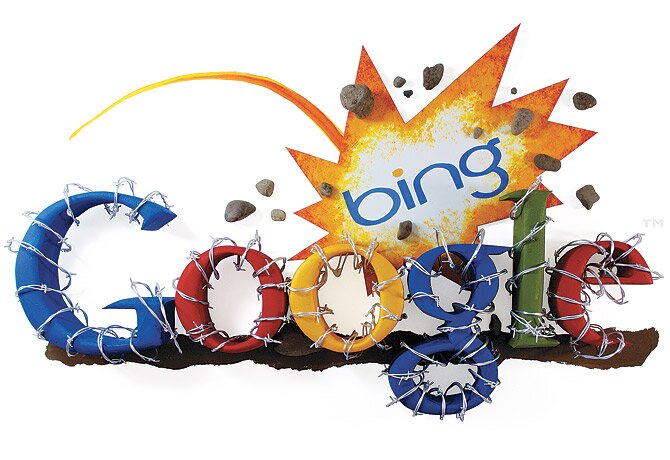 As a search engine, Google dominated so many others that came before it in ways that hardly anyone expected when Google first came to the online scene back in 1998. Over the past 14 years, Google has expanded into one of the biggest and most visited search engines around the world. With the competitive spirit that inspired so many other advances in technology over the past several decades. Microsoft could not let them remain the only one in the spotlight so they designed and released Bing in 2009. Bing has been developing and expanding over the past several years, building the foundation of possibly becoming a very reliable and successful search engine in the near future. Many have their doubts, though, and feel that it will never measure up to its potential. However, that is the same thing that people said about Google.
Just as in the real world, online businesses and websites are expanding, advancing and improving daily in a grand attempt to become the very best at what they do. The major websites that have had long & successful track records have been able to maintain their status, while still making necessary improvements to keep up with the times and stay ahead of the game. At the other end of the spectrum, there are minor websites and online businesses that are working even harder to try and gain the edge that many people may doubt they will ever be able to obtain. Either way, unlike traditional businesses, most online businesses are able to remain successful for decades – regardless of which side of that spectrum they may be on at any given moment. Therefore, we can rest assured in knowing that these internet rivalries will not be coming to an end any time soon.