Top 10 Tricks/Traps of Debt Collection Agencies
Suggested by SMS
If you're like most people these days, money and financial woes are a big part of your life. Salary increases have frozen, and bonuses have been vetoed in most cases, but the cost of living has risen, and making ends meet is getting harder and harder every day.
Unfortunately, something's got to give. When you've got a limited income, and there are essentials like rent, or a mortgage, food and schooling, among other expenses to cover, sometimes, that give has to be in other bills. The choice is difficult for most, but when it comes down to it, survival comes first, and if it's a choice between putting food on the table, and paying your store card, we all know what the result will be.
Most people don't want to default on debt. They intend to pay their bills, and of course, having a good credit rating is very important to most of us, so we all try to pay our bills on time, but, when things get so bad that you just can't do it anymore, when financial worries are mounting, the last thing you want is to be harassed on top of it all. You might have to move for some reason, or you might have lost your job. Escaping the harassment, and having time to regroup leads many people to avoid their creditors, to preserve their sanity.
This means that debt collectors are busier than ever. They're hot on the trail of millions of defaulters all over the world, and because they are who they are, and they do what they do, they don't actually care what your situation is. They get paid when you pay, so even though there are some tight controls on the debt collecting industry, many resort to illegal tricks to get their clients money out of you.
Here are a few of the sneakier tricks they may try on you to do just that.
10. Harass Your Family and Friends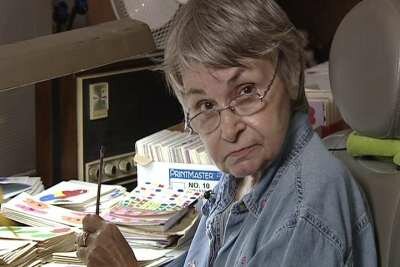 Usually, when you sign a credit agreement, you're asked to provide the details of at least one member of your family, who does not live with you.
If you default on payments, and if you cannot be reached, because you've moved, or for any other reason, debt collectors may decide to begin harassing those family members, in the hopes that they will reveal details about you that will help them track you down and claim money or goods from you. If you don't want to be found for one reason or another, be aware of this, and take the necessary precautions, advising family and friends not to provide any personal information to anyone who calls them without first checking with you.
Make sure your family is aware of the tactics listed in this article, and if anything suspicious happens, have them get the details of the person calling them. Remember, debt collectors will use the same wearing down tactics on your loved ones, calling them at work, keeping them out of their job, emailing them or interrupting their dinner to try and find you, and collect their client's money.
Of course, a good idea for your loved ones would be to calmly tell them that they have no idea where you are, but that if they continue to be harassed, they will press charges. They don't have to talk to these people, or endure their harassment.
9. Go After Your Kids

It sounds terrible, but one of the easiest ways to find someone who does not want to be found is to find out where their kids are in school.
Once they've discovered where your kids are in school, these debt collectors may attempt to extract information from your kids, about where you live, work and so on. The younger your kids are, the more likely they are to innocently answer questions from a nice man or lady that talks to them.
Your kids should not be speaking to strangers anyway, but reinforce the idea that if anyone asks about mom or dad, they should refuse to answer, or say they don't know. Better yet, make sure that your kids don't wait around for you after school, giving these vultures the opportunity to extort information out of them.
8. Threaten to Tell Your Boss / Co-workers / The Public

When it comes to dirty laundry, or skeletons in the closet, financial trouble ranks pretty high on most people's list. For some reason, we don't want anyone to know when we're having money trouble. We'll blithely accept the airing of many other private matters, but keeping up appearances is important to most of us.
Debt collectors may exploit this desire for financial privacy by threatening to reveal details of your debt publicly. The truth is though that this is illegal, and, aside from enforcing a court debt collection order by garnishing your salary, in which case they would have to contact your employer, these companies are not allowed to provide any personal financial information to anyone, and certainly not publicly!
If anyone threatens to publicize your financial situation, inform them that you will refer the matter to your attorney, and will seek advice regarding defamation charges.
7. Pose as Medical Professionals

One way or another, debt collectors sometimes manage to access your medical records, usually by committing fraud, and lying to your doctor or hospital to access your history.
Oftentimes, they will use this information as a means to extract information from you, or your loved ones. For instance, if you had recently had a baby, they may find out which hospital you delivered in. They would then call you, or your family or friends, claiming to be from the hospital, and asking for your details.
This approach tends to work well for debt collectors, since they can claim, when speaking to your family or friends, that they cannot reveal the reason. Your loved ones are also likely to be more concerned, and reveal information they would not normally.
Our advice? Avoid the issue, then call the hospital or doctor in question yourself to find out if there is anything to any calls relating to medical issues that you get.
6. Claim You Are Owed Money

Another classic trick of debt collectors is to pose as someone from a company or organization that owes you money. We all love the idea of getting money we aren't expecting, so this might make you excited, and cause you to divulge details you would not ordinarily.
They may call you up stating that XYZ corporation owes you money, or even that you have won a contest, and request your address and details to send you a check. Of course, that check will never come, and once you've given them your details, they will turn up on your doorstep shortly thereafter.
Again, the best advice is to find out where they claim to be calling from, check that the company really exists, and then call them independently.
5. Find You Online

There's no denying the internet is a great resource (you found this list didn't you) but people have been lulled into a false sense of security online, and will blithely reveal details they would never give out in real life in chat rooms or social networks.
Be wary of where you post your personal details, and make sure your Facebook and MySpace pages are set to private, and that only people you know can view your information. Even better, never include your address or phone number on those types of pages, and set up a separate email account.
If you sign up for any online offers or give your details to any sites, make sure they will be secure, and not divulged to anyone else, or avoid it altogether. It's becoming easier and easier to find people thanks to the internet, and that one online offer could lead you to a world of trouble. No one likes having debt collectors on their doorstep every day, but that may be just what could happen if you're free and easy with your information online.
4. Wear You Down Over Time

Ever wondered why debt collectors spend so much time and money calling and harassing you? Every day, maybe even several times a day, they will call you up to demand money.
What they're really doing is trying to wear you down, in the hopes that you'll get so sick of their calls, that you will ignore your budget, and pay them money that is allocated to more important expenses to them, to get them off your back.
After a while, of explaining your situation, trying to reason with them, or explaining that you cannot talk because you are at work, or trying to feed your kids, or whatever else, only to be ignored, you will probably get tired of the harassment. Unfortunately, your only choice here is to change your number. Debt collectors do not give up!
3. Use Guilt
Debt collectors know that most people really do intend to pay the money they owe back. That they would be paying if they had the spare cash to do so.
A common tactic therefore is to use your own guilt at being a bad payer to prompt you to repay the money you owe their client. They may be nice about it, or accusatory, but the desired result is the same – to break you down, make you feel guilty enough to take the money out of your budget to pay them, to the detriment of your own well being.
Remember the bottom line though – pay what you can afford, but make sure that your family's needs are met first. Don't let guilt trips make you sacrifice their well being for the benefit of a large corporation.
2. Lie

Debt collectors will lie to you, they will lie to your family, and they may even call utility companies to find out if you have municipal accounts to find you. They will lie to your cell phone company, your kids' school, and anybody else in order to find you, and get the money you owe their client.
Of course, doing just that is their job, and they don't get paid unless you pay, so you sort of have to understand why they do it. However, using lies to collect money owing to a company is illegal, and the debt collector, and the company they work for, as well as their client, can get in a lot of trouble for this sort of behavior.
If you speak to someone you suspect may be a debt collector, and they use any of the tactics we've described in this list, try to get their details, name, company and so on. You can report them for their behavior, and hopefully save someone else from this kind of persecution.
1. Convince You to Sign an Acknowledgement of Debt

For one reason or another, there may be some aspect of your credit agreement that makes its ability to stand up in a court situation dubious. In cases like these, debt collectors may try to have you sign an acknowledgement of debt.
What usually happens is that a nice representative of the company turns up on your doorstep, commiserates with you, sympathizes with your situation, and tells you that they understand. They'll probably tell you that they understand your position, and that you don't have to pay anything at the moment, but ask that you sign an acknowledgment of debt. They may just ask you to sign without showing you what it is that you are approving.
Once you've done that though, you've taken away any legal loophole or standing you may have had in court. In fact, you may have agreed to repay the full amount, plus charges, in a lump sum.
Bottom line? Debt collectors don't want to help you. They want your money. Never, ever sign anything that a debt collector brings to you, without first seeking legal advice.