Top 10 Best-Selling Fiction Authors of All Time
Suggested by SMS
You can find a chart detailing the estimated sales figures of the top best selling authors on a number of different web pages and you'll notice they all look eerily similar. But you'll also notice that the estimated sales figures have large margins for error, this is because no matter how much research you do there is no one consensus on how many books any author has sold. It is hard to say with certainty who sold how many books since a lot of them, you might have noticed, were written a long time before computers, the internet and all the record keeping wonders of the modern world. (Then again I'm not so sure we can trust modern figures either.) But while there may be a few surprises for some people you will also find that it makes sense when you think about it. So instead of this list being a record of who sold more fiction novels, it is instead an attempt to explain why these authors have become the top 10 best sellers of all time.
So lean forward, dig in, and try to understand exactly what you have to do in order to follow them. Here is a list of the top 10 best-selling fiction authors of all time, and why.
10. J.K Rowling

Surprised? I suppose not, but I bet you though she would be higher on the list. J.K Rowling has become the most successful writers ever, arguably, because she has already made more money then any of the others. But she does have a budding film market and consumer society to help her out. Still with 350-400 million copies of the Harry Potter series already sold she is the most recent entry onto the top 10 best-selling list. J.K Rowling's success is hinged on three points; an honest talent, hard work, and the 'kids' market. The children's book market is now one of the strongest demographics ever plundered by publishers, and we have more then one author on this list to prove it. Of course the fact she write 10 books in the same popular series went a long way to helping raise her numbers. Quality and quantity, you could say. Born in Chipping Sodbury, (yes it's a really place), in England. She is one of four British authors to make the list.
9. Leo Tolstoy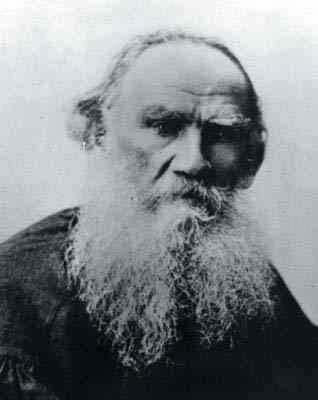 The man who influence Gandhi and Martin Luther Jr. and had praise piled on him even in his time by other writers like Dostoevsky (who write Crime and Punishment) and Anton Chekhov! Latter writers like Virginia Wolfe, Thomas Mann, Marcel Proust, James Joyce and William Faulkner have all paid testament to Tolstoy as one of, if not the best writer of all time. Author of War and Peace and Anna Karenina, (which he called his first true love) Tolstoy was a proponent of pacifism and his interpretation on the teaching of Jesus and Christianity has influenced people the world over. Simply put Tolstoy is the writer's choice for best writer, and it is his talent and intellect that spread his works to sell over 400 million copies. He is the only Russian author on the list of top ten best selling fiction authors. He lived from 1828 to 1910 and there is no doubt that the length of time since he first published his work is a factor in how many copies he has sold. But time is not enough itself and the continuing relevance and enduring style as well as his talent have kept his work alive and selling for over 100 years.
8. Gilbert Pattern (William George Gilbert Pattern)

Said to have written 'Adolescent Adventures,' Gilbert Pattern once claimed to have written over 40 million words as an author. It's probably true, or even a little low, because he published 209 books! (Pattern is especially hard to estimate because he sold a lot, under a lot of different names.) But quantity won't do it alone, and while Pattern certainly had some talent, the other factor in his equation for success was probably cheapness. A writer of dime novels Pattern started writing his most famous series about Frank Merriwell by producing one 20 thousand-word story a week for twenty years. The series was immensly popular and sold around 130,00 copies itself alone. That is a lot of words and he often received very little money, and no royalties for what he produced. He also wrote westerns under the name Wyoming Bill. Gilbert Pattern seems to have found success using an immense capacity for prolific writing and a willingness to sell cheap. Born in Maine in 1866, Gilbert Pattern is the first American of four authors on the top 10 bets-selling authors of all time and perhaps the beginning of the tendency for American writers to come from Maine, a pattern now exemplified by writers like Steven King.
7. Dr. Suess (Theodore Seuss Geisel)

Here is our second example of a children's author. But Dr Seuss is not only a children's author; he is an icon. He published over 60 books, although some estimates range from 44 to 80 books. Animated characters and a wonderful sense of humor as well as his own particular skill as a cartoonist defined his work. During WWII he actually did animation for the U.S Army and the film he made them, Design for Death, actually won an academy aware in 1947. In 1954 Life published an article saying that children were not learning to read as well as the should because they found there reading books 'boring.' Dr. Seuss probably just made a lot more sense to you all of a sudden, didn't it? Theodore Seuss Geisel then worked with his editor to write books using a list of only 250 important words for kids to learn. The first result was the famous book Cat in the Hat that used only 236 of the 250 words. In short Dr. Seuss was trying to create imaginative and interesting books using 250 key words, making them simple to read as well as entertaining and providing children with a good background in reading. His success at making it onto the top 10 list of best selling authors is perhaps based once again in the children's market, but he also had a passion to help children learn to read and the fact his books worked and were bought by schools and parents around the county probably helped as well. Theodore Seuss Geisel also published books under the name of Theo. LeSieg for books he did not animate himself. He is the second American author to make the top 10 best-selling fiction author of all time.
6. Danielle Steel (Danielle Fernande Dominique Schuelein-Steel )

Scandal, love, romance, and the lives of the rich and famous people involved! Translate that into 28 languages that are circulated in 47 countries and you have the second female and the third American to make the list of top 10 best-selling fiction authors of all time. Born in New York in 1947 Danielle Steel started writing at the age of 18 during her first marriage. Since then her own experiences, both happy and sad, have gone into building an empire of novels, over 72 page turners, that have made her one of the best selling authors of all time. Often tarnished with the reputation for formulaic novels Danielle Steel's talent if sometimes over-looked. But by and large people like formulae, not drib drab affairs, but a solid understanding of what they are getting when they pick up a persons novel. Many authors are told at a nearly stage to develop a voice, develop a style, and pick a genre so that they don't disappoint any fan base they manage to build. But some people don't recognize that 'formulaic' novels are just an extension of that, or that the formulae might not be in the novel, but in the lives outside it. A lot of our experiences are similar, and we like to know it, that's why we like to read about the rich and famous and see just how normally they really are, (with hearts to love, and minds to hate and all the rest of it.) So added to our ingredients for success we now find the first instance of stability. Page-turners sell!
5. Enid Blyton

Another children's author, but this one's British. The second English author on the top 10 best-selling authors list has been translated into other languages over 3400 times making her equal to Shakespeare. But she is also the most successful Children's author of all time since she is the highest ranking on this list of top 10 best-selling authors. Her works included the series the Famous Five, the Sceret Severn, and Noddy, which is still popular as a Childs cartoon. Enid Blyton might also be said to start a trend we will begin to see in the latter half of this list, since the Famous Five and the Secret Severn series were children's mystery stories. Still her success, measured by the estimated 600 million copies of her work sold, can be boiled down to some familiar factors; the children demographic, talent, time, and quantity. She used the Pseudonym Mary Pollock, but unlike a lot of authors who have been recorded writing this number of books no ghostwriter has ever come forward. With over 800 different books Enid Blyton is easily the most prolific author on the list and having sold books in countries like Malta, India, Pakistan, New Zealand, Singapore, Australia and Japan in nearly 90 different languages it is easily to see how fifty years of sales have come to make her the 5th best-selling author of all time.
4. Georges Simenon

The first and only Belgian author on the list of the top 10 best-selling authors in the world is also the first outright detective/mystery writer. This genre is famous as a formulaic type of novel despite the creativity and variation there is to be found within it. Still as a plot synopsis; Murder, investigation and climax (arresting the guy/girl/team does seem somewhat of a formulae.) In this instance we see again that one way to sell an awful lot of books is to give the reading public something they can relax with and enjoy knowing what they are getting for the money the put in. Georges Simenon is best known for his fictional detective Maigret, first published in 1931. Originally written in French, now translated into 50 different languages, he wrote over 500 different books fueled by an increasingly active nightlife involving prostitution, drunkenness and basic raising hell. He is known to have raised this hell with anarchists, bohemian artists and two known future murderers. Write what you know, they say, but did anyone think Simenon would take it this far? He eventually came to the United States, (while fleeing questioning in France), where lived in a Varity of places including California and Arizona, and is said to have learned English, 'with remarkable ease.' Despite his success and large number of books he never produced his 'the one' novel. But it seems having a 'big' novel doesn't matter when you write what you know, combine steady talent with experience and generally write 570 books in a genre most people don't mind finishing off on a wet Wednesday or a quite day at the beach.
3. Harold Robbins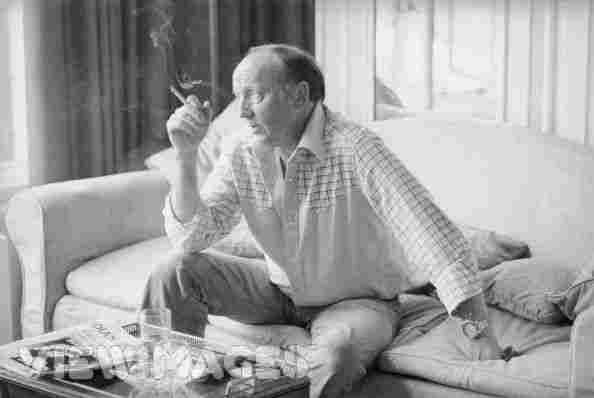 Sex sells, no kidding! With over 750 million copies of sold, if anyone knows the truth in this saying it's Harold Robbins, (though technically he wrote adventure novels.) Born in 1916 in New York City he is the fourth and final American author on this list of top 10 best-selling authors of all time. Known for spreading wild rumors about himself and his family, (that his first wife was a Chinese dancer who died after being bitten by a parrot was entire untrue, shame,) he knew the value of sensationalism and the difference between selling Romance, as opposed to selling sexy. He was first published in 1948 with his book Never love a Stranger which fast became a controversial, and therefore best selling, graphic sexual thriller. He wrote fast paced page turners that played with a readers emotions to such an extent that he would excite and depress them within the space of a single page and did so in 23 different books. Not as prolific as some of the other authors in the list, his success can is based in a genuine talent, but a genuine talent for knowing how to write and create sensationalism for people about the most alluring aspects of life, sex and fear. Of course in 1958 when his book, A Stone for Danny Fisher, was turned into the move King Creole having Elvis Presley star in it probably did a lot for his sales as well. Married five times Harold Robbins's books were translated into 32 different languages and with an estimated 750 million copies sold he easily makes it into the top 10 best-selling fiction authors of all time.
2. Barbara Cartland

The first person on the list to break an estimated 1 billion copies is the next British author on the list. An author of romance novels Barbara Cartland passed away at the age of 99 years old in 2000. She managed to become on of the United Kingdoms most popular television personality with a trademark pink fashion sense and an overpowering personality she spoke on love, society and health issues. She was also affectionately called The Queen of Romance. She started out as a gossip columnist for the Daily Express newspaper but sold her first novel a year after taking the job. Jigsaw, publisher in 1923, was a mischievous social thriller that fast became a bestseller and put her on the path to becoming the 2nd best-selling author of all time. She played on an innocence of chaste women and set almost all of her books in some historical context. Her works have been called tame in their story lines but the Guinness Book of World records was still able to proclaim her the best selling Romance author in the world, by the mid 1990's. She achieved her success by writing in a popular of genre, Romance, but also through developing her own public image. By becoming so endeared to the reading public through her TV personality she was able to maintain and draw new interest to her written work and at the age of 99 she had been able to bring about such popularity for a very long time.
1. Agatha Christie

It seems the top two best selling authors of all time are both women, and both queens of entirely different genres. Not the Queen of Romance, (though she did publish a lot of books in the genre under the pseudonym Mary Westmacott), but the Queen of Crime! The most important author in the development of Crime as a genre her most famous Detectives were of course Mrs. Marple and Hercule Poirot. The contrast between these two have been well discussed. Famously Agatha Christie was meant to have hated Hercule Poirot, finding him to be a pompous buffoon, while adoring the little old lady who solved mysteries in her spare time. This might be reflected in the way the books were ended, Poirot died while Mrs. Marple went of into the sunset alive and well. Author of 85 different books Agatha Christie has been translated into, at least, 56 different languages that have sold between 2 and 4 billion copies. According to the United Nations Educational, Scientific and Cultural Organization, (UNESCO), she is currently the most translated author in the history of the world. The Guinness Book of World records has also recognized her as the Best Selling Crime author of all time as well as the Best Selling Author in any genre of all time. And while Shakespeare has been left of this list, (because he write plays and not novels) the best he could is match Agatha Christie's sales numbers. In fact the only thing known to have sold more then Agatha Christie is The Bible. Even her stage play, The Mousetrap, holds the record for the longest initial run for a play in the world! The list of honors and acclaims are nearly endless for the best-selling fiction author of all time, but why has she been so successful. Simply put it is a mixture of ever factor we have seen in the previous 9 contestants. She had talent, wrote prolifically, and produced books quickly. She had quality and quantity, she had a genre that people could recognize as 'fun' to read, (even though she was the one defining it), and she was immensely popular as a personality. Of course in her life time (1890 –1976) she was also able to impress a succession of generations with her writing.