Top 10 Hottest Political Paramours
Suggested by SMS
Politicians seemingly cheat more often than the rest of us (save famous athletes). Some top ten lists seek to explain why. Is it abnormally large…egos? Perhaps it's unbridled narcissism? Are politicians simply wired for a higher degree of risk taking, both in their private as well as public lives?
Not sure. Anyway, this is not one of those lists.
Rather, let's consider how they did, not why. Some threw it all away for a roll in the hay, others were luckier. While some careers crashed to bits on the rocks of infidelity, others marched on unscathed. We'll cover that. But our key focus is who scored biggest in the bargain from a strictly superficial perspective. In other words, who landed the hottest political paramour?
10. Rielle Hunter (John Edwards) — USA


Senator John Edwards had emerged from the 2004 United States Presidential Election a defeated Vice Presidential nominee, but an energized, grass roots-riding liberal populist with sights set on the top job. However, his candidacy would be derailed during the 2008 primaries when an affair with Rielle Hunter, campaign videographer, was confirmed. Hidden paternity of a son born-out-of-wedlock, a cancer-stricken wife who finally had enough, a sex-tape claimed by many owners…this tryst continues to have legs.
9. Ashley Alexandra Dupre (Elliott Spitzer) — USA


Elliott Spitzer paved the way to the New York Governor's mansion as the tough as nails District Attorney who took down the Gambino crime family and took no quarter from white collar criminals on Wall Street. Unfortunately, Mr. Spitzer's legal zeal didn't extend to the world's first — and in the State of New York, illegal – profession of prostitution. Campaign funds had been spent on $1,000 an hour call girl Ashley Alexandra Dupre. Mr. Spitzer resigned from the Governorship, entered couples therapy with his wife, and launched a speaking and writing career to clear his name. Much to the dismay of music critics everywhere, Ms. Dupre decided to bare her soul by launching a singing career.
8. Donna Rice (Gary Hart) — USA


Gary Hart set sail for a three-hour tour aboard the "Monkey Business" with Donna Rice taped to his lap, effectively torpedoing his chances of becoming the next US President. Really, what more needs to be said?
7. Mirthala Salinas (Antonio Villaraigosa) — USA


Antonio Villaraigosa, Mayor of Los Angeles California, had an affair in 2007 with political reporter Mirthala Salinas. It led to his wife filing for divorce (for the second time in 10 years, the first prompted by infidelity as well). In 2009, Mr. Villaraigosa began dating news anchor Lu Parker, who had glowingly reported on the mayor's political future, just as Miss Salinas before her. Keep your friends close and your enemies closer, huh, Mr. Mayor?
6. Christine Keeler (John Profumo) – Great Britain


Back in the early 1960s, Britons had largely rebuilt from the devastation of World War II, but now lived under the duress of the Cold War. John Profumo, Secretary of State for War, had an honorable war record and had risen through the ranks of Britain's Conservative Party. His career was going swimmingly, until his affair with Christine Keeler, that is. Turns out, Ms. Keeler was also having an affair with a senior naval attaché at the Soviet embassy. Once he was found out, Mr. Profumo compounded his error by lying to the House of Commons about the nature of their relationship. He resigned, and for a time cleaned toilets for a charity organization. Ms. Keeler faded into obscurity (which is decidedly better than scrubbing loos).
5. Tai Collins (Chuck Robb) — USA


Chuck Robb was a popular Senator of Virginia when the story broke in 1991 that he had had an affair with Miss USA Virginia Tai Collins in the 1980s. Ms. Collins confirmed the reports, while Mr. Robb countered that they had only shared a bottle of champagne followed by a nude massage. Re-elected to the US Senate, then an appointment to the Iraq Intelligence Commission, Mr. Robb's career seemingly failed to suffer. We'll score this one a Happy Ending.
4. Carla Bruni (Nicolas Sarkozy) — France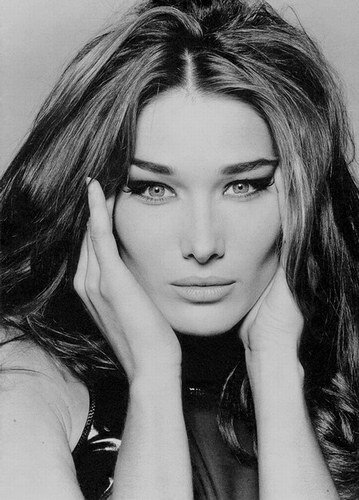 Like his Continental political cohort Silvio Berlusconi, French President Nicolas Sarkozy has had his share of romance, and not only of the matrimonial kind. Only in France can we consider Carla Bruni, Mr. Sarkozy's wife, to be his paramour. Meeting one month after Mr. Sarkozy divorced his second wife, and two years into the marriage, Mr. Sarkozy and Ms. Bruni are both rumored to be having affairs, yet cheating on their respective lovers with each other. Vive la France!
3. Mary Pinchot Meyer (John F. Kennedy) — USA


A mover and shaker in the progressive movement and part of Washington high society, Mary Pinchot Meyer was a walking companion of Jackie Kennedy in their Georgetown neighborhood. Later, after Ms. Meyer's divorce and the Kennedys move to the White House, she reportedly became a different sort of companion to Jackie's husband John. Eleven months after Kennedy's assassination, Ms. Meyer was murdered. Some say it was the CIA. Perhaps, but more importantly for our purposes, she could sure where the hell out of a turtleneck sweater.
2. Alina Kabaeva (Vladimir Putin) — Russia


In early 2008, the Moscow Korrespondent reported a torrid affair between Russian gold medal rhythm gymnast Alina Kabaeva and Russian President Vladimir Putin. Within months, the paper was closed following Kremlin pressure. Known for her, um, extreme flexibility, Ms. Kabaeva had been reportedly appointed to the United Russia ticket after Mr. Putin had requested the pro-Kremlin party go for a "sexier" image. She is now a lawmaker in the Russian Duma. Her position on Freedom of the Press legislation has not been reported.
1. Noemi Letizia (Silvio Berlusconi) — Italy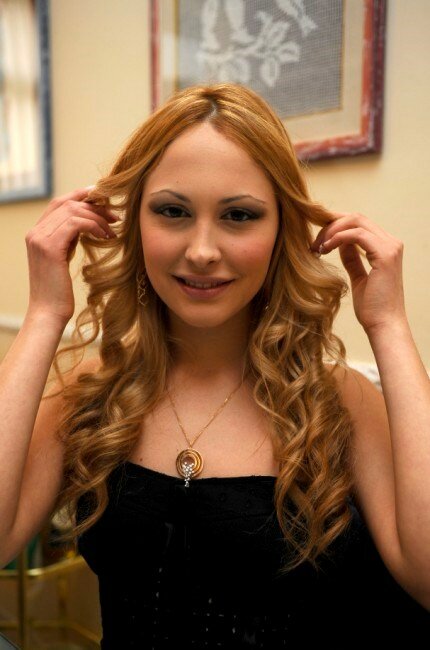 Italian Prime Minister Silvio Berlusconi has a longstanding reputation as a female conqueror or philanderer and cad, depending on one's perspective. Mr. Berlusconi cranked it up a notch when his attendance at Noemi Letizia's 18th birthday party was leaked. Berlusconi's wife took this as an opportunity to end the marriage, exclaiming she "cannot remain with a man who consorts with minors." It didn't help matters that Mr. Berlusconi had been conspicuously absent from his own sons' 18th birthday parties. Miss Letizia reportedly calls Mr. Berlsconi papi ("Daddy"). How very sweet.
0. Marilyn Monroe (John F. Kennedy) — USA


"Happy Birthday…Mister President" — with those four breathless words, the very hushed illicit affair between the most beautiful woman in the world, and the most powerful man, raised eyebrows across the United States. By many accounts, Mr. Kennedy had already moved on to Mary Pinchot Meyer (see above), perhaps a less seductive, but decidedly less demonstrative and therefore less dangerous, concubine. Mr. Kennedy's rejection of Ms. Monroe reportedly ramped up her addictions and neuroses, ending in her early demise.
But not before cementing her place as the Hottest Political Paramour of all time.