Top 10 Amazing Defense Lawyers
Suggested by SMS
I don't know about you, but when I think 'defense lawyer' the first thing that pops into my brain is, 'How many laws can I break to get the most bang for my buck?'. In other words what sort of crap can I pull before my defense lawyer runs out of believable excuses? Or…you know…runs out of cash to bail me out. Whichever comes first. For all intents and purposes a defense lawyer is the human version of a get-out-of-jail-free-card, and if you're planning to stray from the path of legal and moral riotousness, then it's probably best that you have a list of some of the top defense layers out there. Just so you know who to make that one phone call to. In order to make it onto the much coveted list compiled by the United States Lawyer Rankings, a defense attorney has to be nominated by their peers. Criteria used for this list is based on the results from a 100 point confidential questionnaire, with a score of 90 or above.
These attorneys have proven themselves with excellent track records in the defense of white collar crimes, complicated litigation cases, challenging Federal and State laws and service to their communities. Criminal defense is a tough and complicated area of law to practice. It takes drive, determination and an unfaltering desire to win, to successfully practice criminal defense law. Each one of these attorneys has fought for their clients and shown time and again that they are tenacious and tireless defenders of their client's right to a fair trial and successful judgment.
Let's face it, the majority of the population is filled with people who should be spending time in jail. Or who're completely innocent of the crimes they've been accused of, though those cases are boring and full of 'do the right thing' feel good moments. So for the purpose of this article, we'll assume that EVERYONE is guilty (even if you're not). It's called discrimination, I don't know what type. Look it up. You may be able to sue me for it. Anyway, when you eventually find yourself in need of a defense lawyer, why not choose from the cream of the crop. These are the top 10 badass defense lawyers for 2010.
10. Charles Lembcke

of the Charles B. Lembcke, PA firm in Jacksonville, FL. This is the second year in a row that Lembcke has found a place on the The United States Lawyer Rankings Top 10 List. Lembcke is pretty popular in terms of white collar crimes as well as complex civil litigation cases in federal and state courts. If you aren't sure what white collar crime is, then think Martha Stuart crimes versus Larry the Cable Guy crimes. Admitted to the Florida Bar in 1971, he received his degree in law from the University of Florida. Mr. Lembcke served in the United States Attorney's Office in Jacksonville, FL from 1974-1977 and began his private practice in 1977. He started his law office in 2003 and his firm specializes in litigation. Some of their more notable cases dealt with things like McDonald's Monopoly games, fraud in a Jacksonville beverage company, cocaine trafficking, healthcare fraud, and etc. All of which their clients came out on top.
9.  Robert L. Ullman

a partner at Nutter, McClennan & Fish in Boston, MA specializes in government investigations and white collar defense and litigation. He received his Law Degree from Harvard and apparently, the expensive education paid off because this is the fifth year that Ullman has been featured on the top 10 list. Something to brag about when he goes back for his high-school reunion at least. After ten years with the Justice Department in 1994 he was appointed as Senior Litigation Counsel by Attorney General Janet Reno. He was named among the top 100 Massachusetts Super Lawyers from 2004-2009 (which again gives him mucho bragging rights). Mr. Ullman is a Fellow of the American College of Trail Lawyers, and he also serves on the Nutter Executive Committee.
8. Lawernce Lustberg

of the firm Gibbons Law in Newark, NJ is the Director of the John J. Gibbons Fellowship in Public Interest and Constitutional Law. He is also the Chair of the Criminal Defense Department. He received his Law Degree cum laude from Harvard Law School in 1983. From 1985-1990 he served as an Assistant Public Defender for the District of New Jersey. He is currently an Adjunct Assistant Law Professor at Rutgers University Law School and Seton Hall University Law School. Mr. Lustberg was named one of the Top 100 Super Lawyers in New Jersey for Criminal Defense: White Collar in 2010. He is a Fellow in the American Bar Association. His practice specializations are appellate practice and criminal defense.
7. Jeffery D. Coleman

a partner in the Litigation Department of Jenner & Block in Chicago, IL has been practicing law for 35 years. He received his Law Degree from Stanford Law School in 1973, and was accepted into the Illinois State Bar in 1975. His specialties include civil and criminal litigation and he has represented private citizens and large law firms in a variety of cases involving fraud, class action suits, grand jury investigations, and criminal cases at both the state and federal courts. Currently Mr. Coleman is a member of the team of lawyers in his firm that are representing prisoners at Guantanamo Bay. He is also very involved with many pro bono cases and defending indigent persons. Recently he represented the Governor of Illinois in a voting litigation procedure. He was named one of the Best Lawyers in America for the years 2006-2010, and has several honors for his pro-bono service and has been named an Illinois Super Lawyer since 2005.
6. Thomas Pollack

of the firm Irell & Manella, Los Angeles, CA, received his Law Degree in 1968 from the New York University of Law. He is also a member of the California and New York State Bars. He is a former acting Federal Public Defender for the Central District of California. Mr. Pollack has defended many high profile white collar defendants against the IRS, SEC and FTC. His cases have included successful rulings in a jury trial in defense of a CEO of a motion picture studio on tax evasion and defense from insider trading charges by an agent of a real estate company. Mr. Pollacks' areas of expertise include white collar crimes, securities litigation and civil and criminal litigation. For the past ten years he has been named a Best Lawyer in America and was included on the Super Lawyers list for Southern California in 2010 by the Los Angels Magazine.
5. James Brosnahan
is a Senior Partner of the Morrison & Foester Law Firm in San Francisco, CA and has been practicing law for over 50 years. He received his Law Degree in 1959 from Harvard's Law School. He is a member of the Arizona and California State Bar Associations. He uses his experience to receive successful rulings in defense of charges that include competition and antitrust laws, employment laws, product liability, complex commercial litigation and high profile white collar criminal cases. To date he has had over 140 successful verdicts. Mr. Brosnahan has been honored with such accolades as his induction in 2006 into the California's Trial Lawyers Hall of Fame and in the same year was named by the National Law Journal as one of America's most influential trial lawyers. Chambers USA has named him a leading lawyer since its inception. Mr. Brosnahan has been included in The Best Lawyers of America list for over 20 years. He's been involved in many high profile cases, which include the successful defense of the Altera Corportaion, defense of 3M in Breast Implant litigation, the Iran-Contra hearings, defense of John Walker Lindh for terrorism charges and USA vs Elias Psinakis for Interstate transportation of explosives.
4. Stephen L. Braga

a partner of the Ropes & Gray Law Firm in Washington, DC specializes in the areas of civil and criminal litigation cases, which include antitrust, government enforcement, securities enforcement, securities litigation and white collar crime. He received his Law Degree magna cum laude in 1981 from Georgetown University Law Center where he serves as an adjunct professor teaching legal ethics, civil litigation and evidence. Mr. Braga is a Fellow of the American College of Trial Lawyers. His many honors and awards include the Gideon Champion of Justice Award from the New York State Association of Criminal Defense Lawyers; inclusion in The Best Lawyers in America, The Best Lawyers in Washington, Washington D.C. Super Lawyer and the Top Ten Criminal Defense Lawyers. He is a member of the Washington D.C. Bar Association.
3. Stephen C. Cowen

is a partner of the King & Spalding Special Matters and Government Investigations Practice in Atlanta, GA. He received his Law Degree cum laude from Harvard in 1972. He is a member of the State Bar Associations of Florida, Georgia and the District of Columbia. Mr. Cowen served in the Civil Division of the U.S. Attorney's Office for the District of Columbia from 1976-1979. He spent 1979-1982 as a prosecutor for the U.S. Attorney's Office for the Middle District of Florida in Tampa. After this he spent three years with the Atlanta US Attorney's Office as the First Assistant and Chief of the Criminal Division and in 1986 was the court appointed US Attorney General of Atlanta. His areas of expertise include white collar crimes, internal corporate investigations, development of compliance plans, civil litigation and federal securities fraud. The current edition of The Best Lawyers in America and Chambers USA include him as a leading attorney. He has presented to the SEC, Department of Justice and the HHS Office of the Inspector General findings of internal investigations for several of his clients.
2. Eliot Lauer

partner and co-chair of the Litigation Group at Curtis, Mallet-Prevost, Colt & Mosle in New York, NY specializes in the practice areas of commercial litigation and arbitration, commodities, criminal defense and government investigations, intellectual property litigation, internal investigation, international arbitration, professional liability and securities litigation. He has successfully defended his clients against charges of mail and wire fraud, tax fraud, commodities fraud, market manipulation, product liability and other complex litigation in white collar crime. Mr. Lauer is a member of the New York State and District of Columbia Bar Associations as well as the American Bar Association, Federal Bar Council and The Association of the Bar of New York City. He has presented the findings of many investigations for his clients to such entities as the SEC, Department of Justice, National Association of Securities Dealers and other agencies. He is well versed in domestic and international arbitration and mediation representation. Mr. Lauer is AV rated by Martindale-Hubbard.
1. Carol Elder Bruce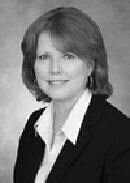 And finally, the badass to end all badassess, Carol Elder Bruce. A partner at the Bracewell & Guiliani International Law Firm in Washington, DC, Ms. Bruce specializes in the defense of white collar criminal cases and complex litigations. She has successfully defended her private and corporate clients in cases involving criminal grand jury investigations and congressional investigations. Ms. Bruce received her Law Degree from the Law School at Georgetown University in 1974. She is a member of Bar Association of the Columbia District. As the only woman named in the 2010 edition of the United State's Lawyer Rankings for the Nation's Top Criminal Defense Lawyer, Ms. Bruce has several accolades to her name. She is a Fellow in American College of Trial Lawyers, in 2010 she was elected Fellow to the Litigation Counsel of America, she was named a star of National White Collar in Crime Litigation and the star of Columbia District White Collar in Crime Litigation. She was also named in the 2009 Ethisphere Institute's as one of the best attorneys in Corporate Compliance. For five years, Ms. Bruce has been included in the United State's Layer Rankings for the Nation's Top Criminal Defense Lawyers. She was also named the Nation's Top Commercial Litigation Lawyer from 2006 to 2009. Ms. Bruce has received numerous awards for her achievements which include the 2007 Beacon of Justice Award, The Fredrick Douglas Human Rights Award, The Belva Ann Lockwood Award and in October of 2009 she received the Jacob Burns Award for Extraordinary Service. Ms. Bruce has also received a Martin-Hubble AV Preeminent Peer Review Rating. These awards and honors are just a few of the examples of why Carol Elder Bruce has earned the number one slot for The Top 10 Most Amazing Lawyers of 2010. In the end, she's sort of like Kate Beckinsale from Underworld, except without all the leather since the angsty vampire look goes against some lawyer code.