Top 10 Books Written by Rappers
Suggested by SMS
Rap and hip hop culture is becoming more mainstream everyday. Nowhere is this more evident than in the stodgy Academy Awards, where Three 6 Mafia's "Hard Out Here For A Pimp" won the Oscar for Best Original Song in 2006. Hip hop artists find home in nearly every area of music, whether joining as a featured artist or producing songs for others. It's no surprise, then, that these musical wordsmiths – artists who exclusively use their words and rhymes to make music – would delve into the publishing world with their own books. Some books have been memoirs, others have pursued a political angle, and still others were interested in a discussion of hip hop, generally. Here are 10 books, from 1994 to the present, written by popular rappers.
10. The 50th Law by 50 Cent and Robert Greene (2009)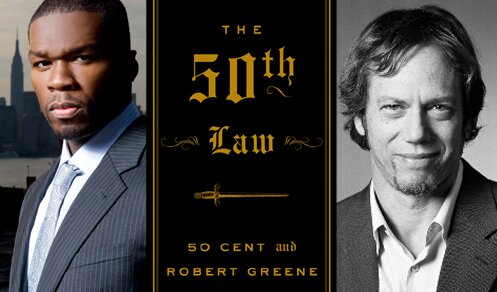 Robert Greene made a name for himself by writing The 48 Laws of Power and The Art of Seduction, so some were surprised and disheartened when he teamed up with rapper 50 Cent to create The 50th Law. 50 Cent serves up his own life as an example for the book's primary focus: fearlessness. By recounting the his personal setbacks, difficult upbringing, and lack of formal education, 50 Cent highlights, by contrast, his rise to fame, money, and power. 50 Cent's business insight, earned on the streets through what amounts to trial and error, is undeniable. He has a reported net worth of around $500 million and famously worked an endorsement deal with the company who sold Vitamin Water that gave him a percentage of the company rather than a cash payment. By taking the percentage, he was able to cash out for at least $100 million.
Though 50 Cent's life is the central component of the story, the book is still business oriented and more of a project by Robert Greene than the rapper. It's not so much regarded as a "book by a rapper" as it is a "book with a rapper."
9. Wretched, Pitiful, Poor, Blind & Naked by Malice of Clipse (2011)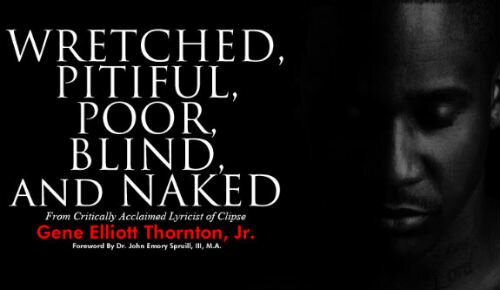 Writing as Gene Thornton, the rapper previously known as Malice wrote Wretched, Pitiful, Poor, Blind & Naked as a "coming to Christ" story. Thornton tells the familiar rapper's tale of rising to fame and fortune from humble beginnings, but he does so with an evangelist's bent. Performing as the rap duo Clipse, Thornton and his brother were part of the culture of "coke rap" that was defined by drugs use and drug dealing. After finding so much success, his life was rocked by a drug bust that claimed the lives of several close friends. After that, he decided to quit music (at least temporarily) and write this book.
Though the book is short, many have found its words to be both lyrical and powerful. Thornton describes how he focused on faith and God, and how all the trappings of success – the money, the possessions – were just an obstacle to the real happiness and fulfillment he feels as a Christian.
8. The Ice Opinion by Ice-T and Heidi Sigmund (1994)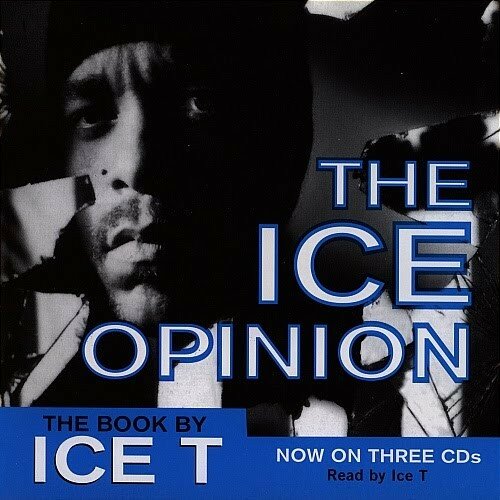 Ice-T might be more famous now for his role as a detective on Law & Order: Special Victims Unit than for his song "Cop Killer." Back in 1994, though, the rapper was at the height of his popularity and controversial as ever. Teaming up with freelance writer Heidi Sigmund, Ice-T wrote The Ice Opinion to capitalize on his outspoken popularity. The book covers a wide range of topics, from education to crime to sex and beyond. As a platform to speak his mind calmly, the book is more than a memoir or autobiography. Rather than retelling events from his life, he uses the experience of his life to fuel conversations or challenge accepted notions or authority. He claimed, for instance, that crime is more prevalent in the crime-prevention organization than on the streets.
In addition to his opinions, he fills out the book with samples of his lyrics, which pan across the bottom of the at least three-quarters of the book. The mix of rap lyrics, strong opinions, and a lack of self-congratulatory puffery makes The Ice Opinions a unique addition to the list that still ranks well in the ranks of Amazon.com.
7. The Gospel of Hip-Hop: The First Instrument by KRS-One (2009)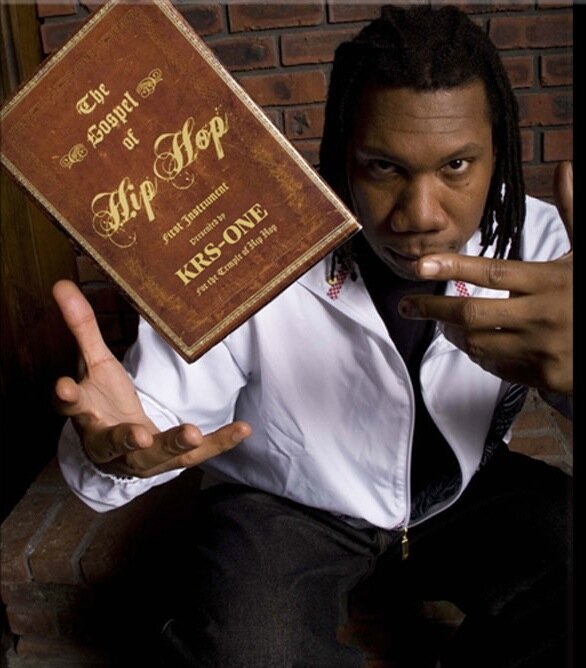 Noted emcee KRS-One wrote The Gospel of Hip-Hop in the form of the Bible as a way to encompass hip-hop culture. The giant, 832-page book includes philosophical musings, faith, and the practical knowledge of everyday life to promote self-reliance, peace, and unity. This impressive book is also an unofficial history of hip-hop, discussing its origins and tracing its trajectory to the current atmosphere.
As can be expected from a book trying to blend a wide set of ideas and bring a biblical frame to a culture that is far from biblical, the book has received about as much criticism as praise. Some have charged KRS-One with creating a "cult of hip hop," which is acceptable to some and inexcusable to others. Much of the ideas, though, come from the emcee's experience as a homeless teen and his 14-plus years in the hip hop industry. Regardless of the mixed reviews, the book still sells relatively well and is one of the more inventive books to come from the world of hip hop.
6. The Adventures of Grandmaster Flash: My Life, My Beats by Grandmaster Flash and David Ritz (2008)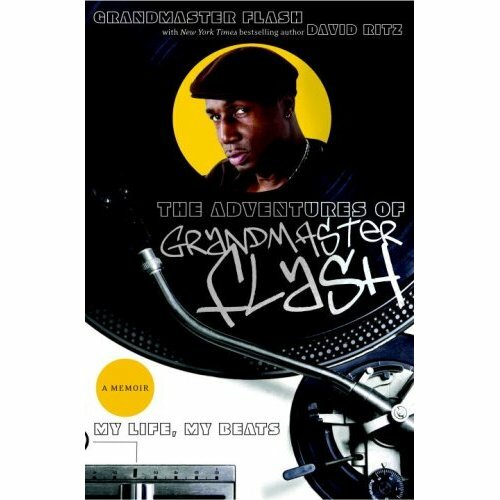 Grandmaster Flash was a pioneering hip hop emcee and musician who influenced generations of rappers and hip hop musicians. He is credited with inventing a crossfade switch that allowed him to toggle between turntables so that switching from one record to another could be done without interruption. This "as told to" memoir tells the story of his life and struggles inside of and outside of the hip hop culture. He relates hip hop to rock 'n roll for an earlier generation as the music of "the streets" that captivated audiences and became a "voice" for an era.
Though the rapper is highly regarded, the book is less well-known and received mixed reviews. Some have complained that the book seems to lack a central conviction or that some of the fact-checking is sloppy. A great piece of literature it may not be, but as a memoir of a hip hop god, it's still worth reading.
5. Fight the Power: Rap, Race, & Reality by Chuck D and Yusuf Jah (1998)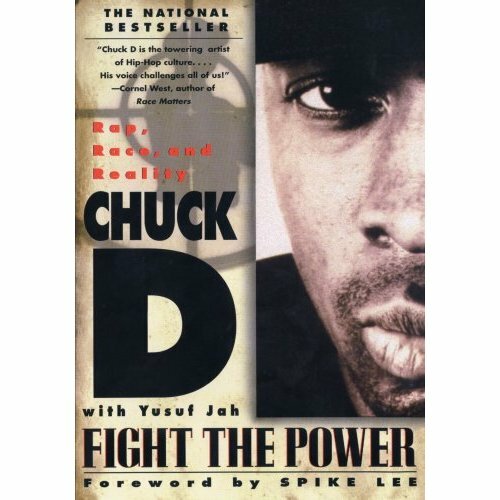 As a founder of the rap group Public Enemy, Chuck D was known for his politically charged and socially conscious message. In Fight the Power, he furthers that reputation. Chuck D's book is similar to Ice-T's in that it's not a memoir or autobiography but a forceful exposition on a variety of topics, discussing race, Hollywood, music, drugs, education, and crime. Rather than trying to evoke his worldview through the telling of his personal story, he comes right out with it and preaches a message of unity.
Some of his opinions are intended to raise eyebrows, such as his claim that people shouldn't join the army, that the military tricks young people into going to war by making rosy promises to high school students. He also speaks about pressuring the powerful television networks to force more prominent roles for blacks on TV shows, a call to action that has actually been fulfilled, whether through his influence or not.
4. The Way I Am by Eminem (2009)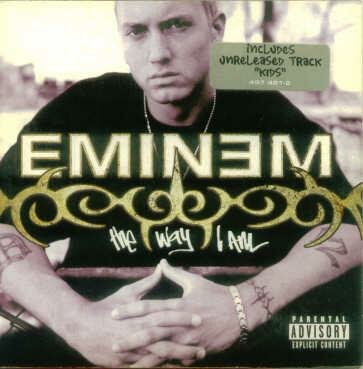 Eminem stormed onto the music scene in the late 1990s and quickly established himself as a musical force to be reckoned with. His brilliant wordplay, irreverent attitude, and ferocious verbal assaults gathered him as much criticism as praise. He has been reviled and beloved, often at the same time. His song "Lose Yourself" broke new ground when it became the first hip hop song to win an Academy Award in 2002. The song also became the longest-running No. 1 hip hop single.
His personal life has long been a matter of public domain. Starting with his first hit single, he has dropped bits and pieces of his personal struggles into his rhymes. His Hollywood acting debut in 8 Mile further revealed the troubled rapper's past. The semi-autobiographical film, in which his award-winning "Lose Yourself" featured prominently, earned over $240 million worldwide.
However, not until he released his tell-all book The Way I Am did we get what seems to be a full glimpse into the rapper's life. Including more than 200 photographs of his friends and family, the book delves into his worldview, his roots, his musical battles and struggles to succeed. Perhaps the most interesting part of the book is the reproduction of his lyric sheets – handwritten notes, drafts, and edits that would form his songs.
3. The Wu-Tang Manual by The RZA and Chris Norris (2005)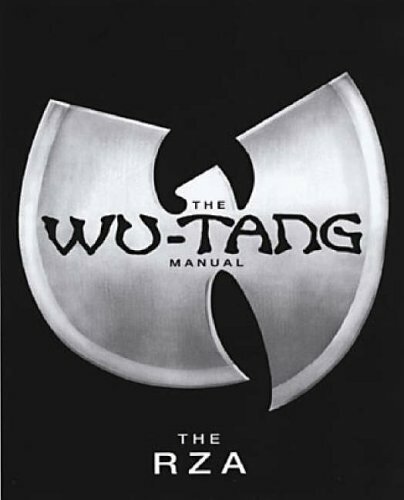 The Wu-Tang Clan is widely regarded as one of the best, if not the best, hip hop groups of all time. Influenced by eastern philosophy, numerology, comic books, and rap culture, The Wu-Tang Clan created a unique sound that many feel has never been matched by any other rap group. In 2005, they came out with their much-anticipated book The Wu-Tang Manual that described, in astonishing detail, how they created their sound, the thought that went into their lyrics, and the travails of the hip hop culture. The book paid homage to the Asian influence on the group, particularly the study of martial arts and eastern spirituality. The RZA included never-before-seen photographs of the group and numerous illustrations, which speaks to the group's interest in comic books.
In addition to describing the group's origins and influences, The RZA spends time analyzing lyrics and explaining how rich symbolism and metaphors are behind the violent surface. It's this analysis, in fact, that seems to grab people's attention the most. Rarely does an artist delve so deeply into what the words mean and what prompted them. The book is highly regarded, beautifully constructed, and comes from one of the most successful rap groups of all time.
2. Decoded by Jay-Z (2010)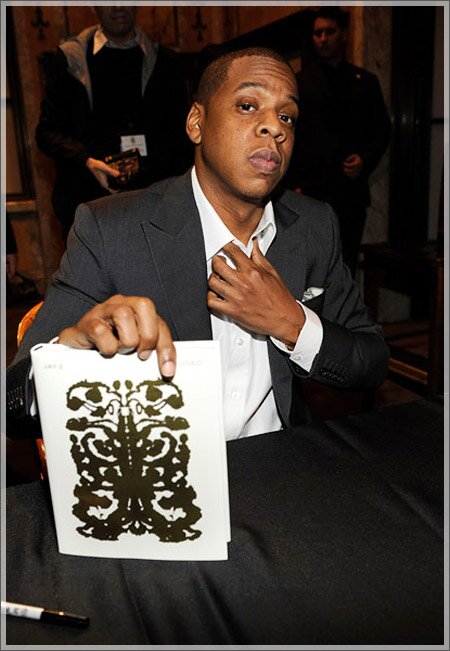 Jay-Z is one of the most successful hip hop artists of all time, having an estimated net worth of over $450 million. He has sold 50 million records worldwide. His music has earned him 14 Grammy Awards and even more nominations. Rolling Stone magazine put two of his albums on their list of the top 500 albums of all time. He founded a successful clothing line called Rocawear, owns a chain of sports bars called the 40/40 Club, and is part owner of the professional basketball team the Brooklyn Nets. He's even married to Beyoncé Knowles, the pop/R&B superstar.
To say the least, Jay-Z made himself into a multimillionaire mogul and music icon – and then he put out a book. Decoded was one of the most anticipated book releases of 2010. In a sense, it follows the typical pattern of a memoir. He describes his upbringing in Brooklyn, his teen years dealing drugs in New Jersey, and his personal transformation into a musical juggernaut who has successfully made the leap from rapper to business magnate. However, as with many of the other books on this list, Decoded is also a tribute to hip hop. He provides insight behind his recognizable lyrics and keeps himself grounded in the hip hop tradition he adores. He also ventures into other topics, such as Hurricane Katrina and the struggles of the music industry. As if mirroring his diverse business interests, Decoded is too much to be easily categorized.
1. The Rose that Grew from Concrete by Tupac Shakur (2009)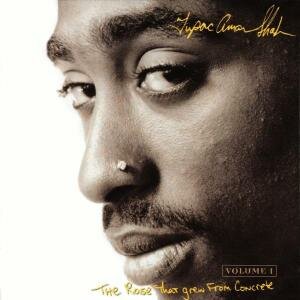 Although Tupac Shakur was highly successful during his career, his famous death cemented his legacy. While en route to a night club after a 1996 Mike Tyson boxing match in Las Vegas, Shakur was shot four times and died six days later in the hospital from internal bleeding. His killers were never apprehended. The murder has been linked to several rival gangs and musicians who had publicly feuded with Shakur as part of the East Coast-West Coast rivalry.
Because of his prominent role in the rivalry and his murder, Tupac Shakur became a larger-than-life figure both inside the hip hop community and outside it. Eight albums of his material have been released since his death, which actually exceeds the number of albums release during his life. He's also been the subject of at least 14 documentaries.
The Rose that Grew from Concrete contains poetry written by Shakur that were discovered after his death. All of the material was written between 1989 and 1991, before he became famous. The book includes reproductions of his handwritten poems, along with the typed text. The poems provide a glimpse into the mind of a passionate, and sometimes angry, young man. Amazingly, the book still ranks No. 10 on Amazon.com's "American poetry" category.